STAIRCASES
We offer the solution to any demand and any area with corner or round staircases, railings, fencing and attic stairs.
All staircases will be manufacture upon order and according to the needs of the space and the customer's wishes.
We visit the place and construct the staircase fitting precisely and ergonomically in your area in order to achieve perfect utilization of the available space.
All staircases are made of solid wood only (all types of wood).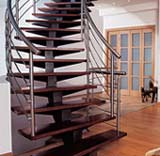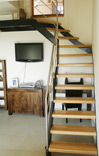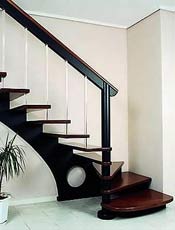 You have the possibility to built-in steps, built-in railings or bars of inox steel.
We also fit wooden steps on staircases of iron.
Many designs of railings.
We accept special orders (lathe constructions).